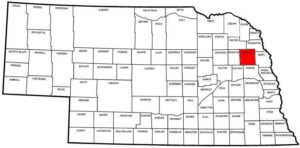 Welcome to Cuming County! Cuming County is known for Thunder by the River, the Cuming County Fair and the American Veteran's Park in West Point. The rural communities of Bancroft, Beemer, West Point, and Wisner rely heavily on agriculture, small businesses, and family. We welcome you to visit Cuming County and all that we have to offer!

Looking for outdoor adventures? Visit the Wilderness Park in West Point or if you have little ones enjoy the new All-Inclusive Playground at Neligh Park. Located in Beemer is the Indian Trails County Club Golf Course equipped with 18 holes and a breath-taking view of the Elkhorn River. Bancroft's new canoe and kayak access, just ¼ mile north from town, makes for a great day on the river with friends. Have a boat and looking to get it on the river? A boat ramp located in the Wisner's River Park gives you entrance into the Elkhorn River.

Make sure to come hungry as Cuming County has approximately 30 different spots to get food. Grab a twelve- or sixteen-ounce prime rib from the family-owned Lantz's Steakhouse in Wisner, run to West Point to Hide-A-Way Grill or the Roadhouse Lounge to grab an ice-cold beverage and pizza. Don't forget to stop in at Oak Barn Beef to grab some jerky for the rest of your Backroads Tour!

Make sure to take time to visit all our many unique retails stores: Rustic Riverside Mercantile, She's Smitten, Countryside Consignments, Flower and Gift Gallery, JJ's Attic, Two Blooms and A Bud, and Harms' Antique Way.

West Point, Beemer and Wisner sit along Highway 275; while Bancroft sits on Highway 51 & 16. Most of Cuming County is approximately 40 minutes from Wayne, NE, 40 minutes from Fremont, NE, 1 hour from Omaha, NE; and 1 hour from Sioux City, IA.

History:
The Cuming County boundary lines were established by an act of territorial legislature and approved in March of 1855. The County took its name from Thomas B. Cuming, who at the time was the governor of the new Nebraska Territory. In 1857, the County Seat landed in "New Philadelphia" which is now known as West Point. It is said that West Point was named such because it was the western-most point of where the Elkhorn River Valley was settled at that time.

In the years following, J. D. Neligh, founder of West Point, journeyed to Omaha and Fontanelle to encourage settlers to enjoy the lush river valley. With the arrival of the railroad, in 1870, West Point flourished with three new newspapers, hotels, carriage manufacturer and many other businesses. The U. S. Federal census of 1900 recorded the county's population was 14,584.

The information above is credited to Cuming County Government Website, NACO Website, and Jim McKee: How Cuming County came to be. 
Business/WWW
Address
City
Contact #
BANCROFT
John G Neihardt State Historic Site
Open Tues-Sat 10 a.m.- 4 p.m., one Sun afternoon per month for a special event. . Neihardt's historically-designated writing cottage, Sacred Hoop garden, museum. We promote the life and work of Nebraska's Poet Laureate, John Neihardt.
306 W. Elm St
Bancroft
402-648-3388
The Lazy Archer
Open ?????. Bar and Grill
312 Main St
Bancroft
(402) 648-3398
WEST POINT
Oak Barn Beef
Open Thurs - Fri 1-6pm Sat 10-2. Farm-to-table. Premium, Nebraska beef from our retail storefront, online store and ship beef across the US. The DNA-tested, Dry Aged Beef is some of the best you'll ever taste! Farm-fresh eggs, honey, popcorn, and steak seasoning.
121 Clark St
West Point
402-269-0036
Roadhouse Lounge
Open Mon - Fri 3 pm to 2 am, Sat and Sun 1 pm to 2 am. Huge outdoor patio with palm trees and tiki hut firepit, voted best in Nebraska by regional bands, great pizza, wings, and jumbo soft pretzels w/ beer cheese, pool, darts, shuffleboard.
1204 S Lincoln St
West Point
402-372-7469
West Point Brewing Co
Open Sun 2-8pm, Mon-Thur 3-10pm, Fri & Sat 3-12am. Tap Room Located in Downtown West Point, NE! Come check our our selection of Craft Beer, Mixed Drinks
139 S. Main St
West Point
(402) 372-9980
WISNER
Lantz's Steakhouse
Open Lunch - dinner 11 am to 1:30 pm evenings 5 to 8:30 closed Mon evening. Serve quality steaks and entrees in a fine dining atmosphere. Building features and quality beef, local tap beers and fun appetizers
1018 Ave E
Wisner
(402) 529-6100
Prime Stop
Open 24 hours daily including holidays. Convenience Store with daily lunch specials, hot food to go
1801 Avenue E
Wisner
(402) 529-3562
Two Blooms and a Bud LLC
Open Mon - Fri 9 to 4. Sat till 12. One of a kind designer bouquets and gifts. Unique one of a kind gifta and decor not found anywhere else. We deliver within a 50 mile radius. Providing silk and real arrangements. Gift wrapping available free of charge.
922 Ave E
Wisner
(402) 529-3801


Cuming County Links

Links:
Economic Development l Cuming County Fair l County Government l West Point City l News l Indian Trails Country Club l John G. Neihardt State Historical Center l Library l Nielsen Community Center l
Cemeteries:
Wisner: Norwegian Cemetery l Wisner Cemetery l St. Josephs Catholic Church Cemetery l St. Paul Lutheran Cemetery l Carter Cemetery l Kaul Cemetery l Salem-Mennonite Cemetery l Heller Cemetery l Zion St. John Lutheran Church Cemetery l
Beemer: St. Johns Lutheran Cemetery l Rock Creek Cemetery l Immanuel Lutheran Cemetery l Beemer Cemetery l Greenwood Cemetery l
Bancroft: St. Josephs Cemetery l Bancroft Cemetery l Zion Lutheran Cemetery
West Point: DeWitt Cemetery l St. Josephs Cemetery l Mount Hope Cemetery l St. Michael Cemetery l St. Charles Pioneer Cemetery l St. Anthony Cemetery l St. Boniface Cemetery l


Interesting area Information
The first officials to serve the county were not paid for the first 5 years of serving. During this period these officials paid for the necessary county supplies out of their own pockets.
Before the county seat was determined to be in "New Philadelphia" or now known as West Point; the county seat was first set in Catherine, otherwise known as Dead Timber, and the second location was DeWitt, otherwise known as Manhattan. It wasn't until 1857, when the said towns were ruled as "paper towns" otherwise known as factitious towns.